What is lithium, how is ,mined, where is it mined and what is its future? My friends at iseekplant have produced this fantastic article. Lithium is a silvery-white alkali metal which is mined for many uses, with some of the most common being for use in batteries, pyrotechnics, ceramics, glass and mental health treatment.
The two main sources of lithium are brine water (accounting for around 87% of the world's production) and mining (the remaining 13%).
Brine
In this method, lithium-containing salts from underground brine reserves (called salars) are extracted from the liquid. This involves pumping the brine to the surface into large ponds. In these ponds, solar evaporation takes place over a period of time (usually between eight months and three years). In addition to lithium, this process also leaves behind potassium, calcium, sodium and magnesium.
Mining
Despite over 145 minerals containing lithium, only five are utilised for extraction (spodumene, lepidolite, petalite, amblygonite, and eucryptite). Of these, spodumene is the most commonly used for lithium production. After it is mined, the spodumene is heated to 1100 degrees Celsius and then cooled to 65 degrees. It is then pulverised, roasted and mixed with concentrated sulfuric acid. Sodium carbonate or soda ash is added, before the lithium carbonate is crystallised, heated, filtered and finally dried.
Despite ranking a distant second to Chile in global lithium reserves, Australia was the number one ranked lithium producing country in 2019. In fact, Australian mines produced 42,000 metric tonnes (Mt), which is more than double the amount that number two ranked Chile produced (18,000 Mt).
Based on proven and probable reserves, the ten biggest lithium mines in the world are as follows:
1 – Sonora mine (Mexico)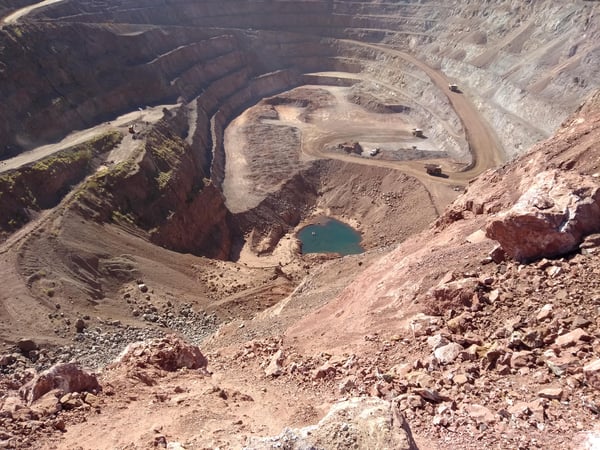 With the world's largest reserves estimated at 243.8 Mt, Sonora has an estimated mine life of 19 years. Being developed in phases, the first stage will see production capacity of 17,500 tonnes per annum (tpa), with stage two doubling the capacity to 35,000 tpa. Interestingly, the lithium at Sonora is mined from clay, as opposed to most Australian deposits coming from hard-rock and South American deposits coming from brine. Owned by Sonora Lithium JV (Bacanora Minerals and Ganfeng Lithium)
2 – Thacker Pass mine (USA)
Located in Nevada, it contains reserves estimated as 179.4 Mt and has an estimated mine life of 46 years. Also being developed in two stages, it will utilise open-pit techniques to generate an initial 30,000 tpa, with capacity increasing two-fold to 60,000 tpa from 2026. Owned by Lithium Americas.
3 – Wodgina mine (Australia)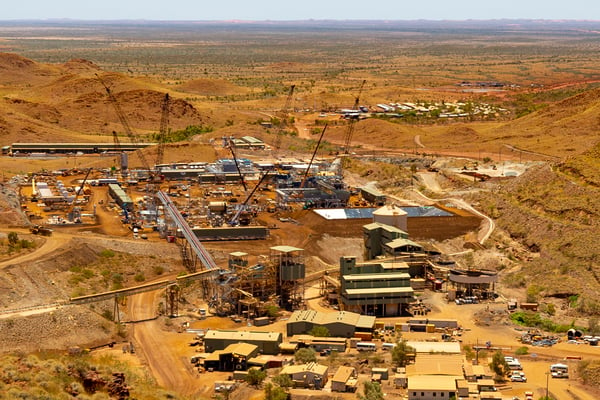 The largest Australian lithium project is located in Western Australia, around 100 km south east of Port Hedland. Due to difficult market conditions, the project has been placed into "care and maintenance" mode until the demand for spodumene warrants a restart. The estimated reserves total 151.94 Mt. Owned by Mineral Resources and Albermarle Corporation JV.
4 – Pilgangoora Lithium-Tantalum mine (Australia)
Commercial production at the mine began in April 2019, with open-cut methods being employed to access the lithium. Situated in the Pilbara region of Western Australia, the reserves are estimated at 108.2 Mt. Owned by Pilbara Minerals.
5 – Earl Grey mine (Australia)
Also referred to as the Mt Holland Lithium Project, it has an estimated mine life of 47 years. Located in Western Australia in the Forestania Greenstone Belt, it has reserves of 94.5 Mt. Owned by Covalent Lithium JV (Kidman Resources and Sociedad Química y Minera de Chile).
6 – Greenbushes mine (Australia)
Another Western Australian entry to the top ten, Greenbushes is known as the longest continuously operated mining area in the state. Boasting reserves of 86.4 Mt, the estimated mine life is 20 years. Owned by Tianqi Lithium and Albermarle Corporation.
7 – Whabouchi mine (Canada)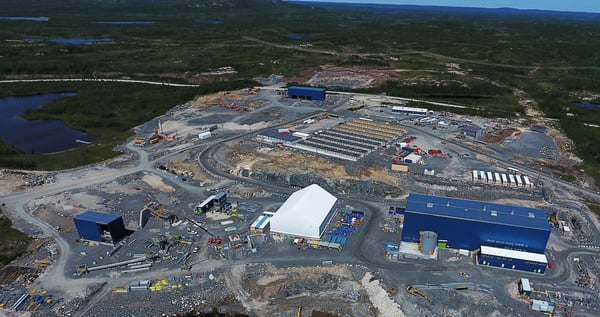 With production expected to start from June 2020, Wabouchi has estimated reserves of 36.6 Mt to draw upon through its 33 year mine life. Located in Quebec in Canada, it will utilise open-pit methods for the first 25 years, before switching to underground mining methods. Owned by Nemaska Lithium.
8 – Altura's Pilgangoora mine (Australia)
Not to be confused with Pilbara Mineral's operation which ranks at number four on this list, Altura's project has a relatively short mine life of only 13 years. It is an open-pit mine which will be developed in two stages to capitalise on the estimated 34.2 Mt of lithium reserves. Owned by Altura Mining.
9 – Goulamina mine (Mali)
While still awaiting final investment confirmation in late 2020, Goulamina is believed to hold reserves of 31.2 Mt. Located in southern Mali in the Bougouni region, it will utilise open-cut mining methods. Owned by Mali Lithium.
10 – Arcadia mine (Zimbabwe)
Within close proximity of the capital Harare, Arcadia holds an estimated 26.9 Mt of lithium reserves. The mine has a mine life of approximately 12 years and is still under construction, with an anticipated commissioning date of late 2020. Owned by Prospect Resources.
The original blog is here as well as access to the fatnastic resources iseekplant offer
https://blog.iseekplant.com.au/blog/biggest-lithium-mines-in-the-world?utm_content=125177388&utm_medium=social&utm_source=linkedin&hss_channel=lcp-2758277