My friends at iseekplant have written this great comprehensive article answering all your questions.
Replacing both the original Cross River Rail proposal dating back to 2010 and the subsequent 2013 BaT (Bus and Train) proposal, the current project involves a 10.2 km rail line spanning central Brisbane. The scope of work includes the construction of 5.9 kms of dual tunnels underneath the CBD and Brisbane River, from Dutton Park to Bowen Hills.
The city of Brisbane is facing significant transport capacity issues, which largely stems from the single-river crossing point (the Merivale Bridge) and only four inner city train stations servicing the population. It is projected that the Merivale Bridge will reach capacity in 2021, generating the urgency for an alternate solution to accommodate the South-East Queensland (SEQ) population, which is projected to grow by 40% between now and 2036 (equating to 4.9 million people). Despite the Brisbane local government area accounting for only 20% of the population growth of SEQ, around 45% of the total job growth in this time period will be Brisbane based.
How many jobs will come from the Cross River Rail?
There are a total of around 7,700 construction jobs being created through the delivery of the Cross River Rail project (over 1,500 during each year of construction). Preliminary demolition works of the GoPrint building in Wollongabba began in September 2017, with major construction works slated for completion in 2024.
How many stations will be constructed for the cross river rail?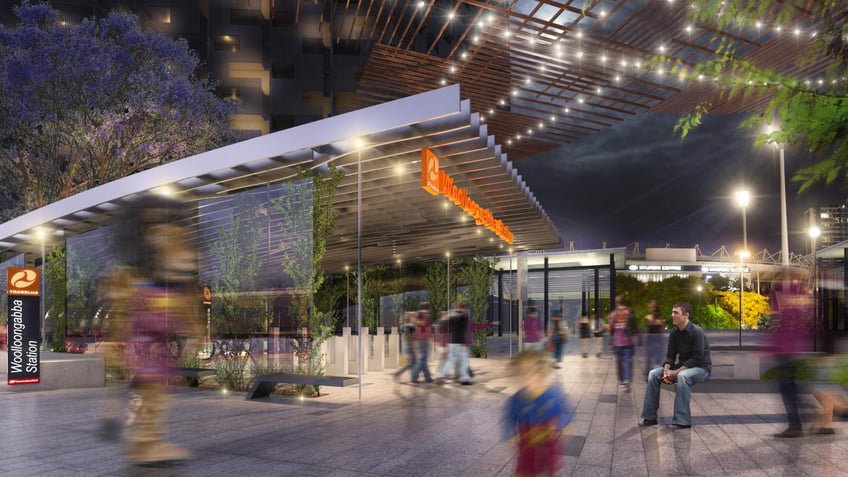 The project will see the construction of new stations and enhancement of existing ones to support the line:
four new underground stations at Roma Street, Albert Street, Woolloongabba and Boggo Road in Brisbane
three new stations at Merrimac, Helensvale North and Pimpana on the Gold Coast
two upgraded stations at Exhibition and Dutton Park and a further six upgraded stations between Fairfield and Salisbury on the southside of Brisbane
Who is delivering the Cross River Rail?
Project delivery is being undertaken by a number of consortia:
Tunnel, Stations and Development (TSD) delivered by PULSE consortium. PULSE consists of CIMIC Group, CPB Contractors, Pacific Partnerships, UGL and international firms Ghella, DIF and BAM
Rail, Integration and Systems (RIS) delivered by UNITY alliance. UNITY consists of CPB Contractors, AECOM and Jacobs, UGL, alongside RCS Australia, Acmena, HASSELL, Wired Overhead Solutions and Martinus Rail
European Train Control System (ETCS) delivered by Hitachi Rail STS
The $5.4 billion investment is being funded by the Queensland State Government, which designated $2.8 billion from the 2017 – 2018 budget and a further $2.6 billion to be allocated in future years. In its second year of funding, the Government allocated $733 million (2018 – 2019).
Is the Cross River Rail project at risk, given the recent news regarding CPB Contractors?
Queensland regulators recently demanding that CPB Contractors prove they have the requisite cash reserves to keep funding projects such as the Cross River Rail project. This was the result of a failing to provide a Minimum Financial Requirement (MFR) report when their net tangible assets fell below the 20% threshold. They have been given 21 days to provide the report, or the Queensland Building and Construction Commission (QBCC) is entitled to take regulatory action, which could include termination of their construction license. So yes, there is risk to the project pending the outcome of CPB's response.
What sort of capacity improvements will be made through the delivery of the Cross River Rail?
The project aims to deliver the following enhancements to the transport network of Brisbane:

removal of around 14,000 drivers from the road
an additional 18,000 seats will be available on Brisbane trains
reduction in travel times on key lines (such as 15 minutes on the Gold Coast and Beenleigh lines and 14 minutes on the Cleveland line)